Use Destiny Quest to search our book collection.
Need a book and the library is closed? Not a problem! You can use OverDrive 24-7! Use OverDrive for FREE to check out your next book!
Download an eBook or audiobook to your device (phone, tablet, laptop) today for free!

Please ask the library staff if you need any help checking these items out or putting the app on your device.

Login

with your school "short name"-

firstinitialmiddleinitiallastname
Kentucky Virtual Library provides access to magazine and newspaper databases. KYVL is a great place to find accurate sources for your research! You will automatically connect at school, but please see us in the LMC for the login information to use KYVL from home.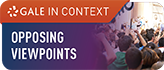 Gale's Opposing Viewpoints in Context is a great database for all students when doing research on current topics. See the library staff for password information.