HOUR OF CODE!
Ms. Law's class (refer to the handout for directions)
Welcome!
The Library Media Center (LMC) is located at the heart of our building. We believe that developing independent, lifelong learners is one the most important things we can do at South Oldham High School. We view it as a learning lab and invite all school staff, students and parent and community members to use our facility, working with us for excellence in student learning.

Need a book and the library is closed? Not a problem! You can use OverDrive 24-7! Use OverDrive for FREE to check out your next book!
Downlo

ad an eBook or audiobook to your device (phone, tablet, laptop) today for free!

Please ask the library staff if you need any help checking these items out or putting the app on your device.

Login with your school "short name"- firstinitialmiddleinitiallastname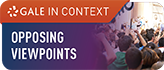 Gale's Opposing Viewpoints in Context is a great database for all students when doing research on current topics. See the library staff for password information.
Contact Karen Letendre at kThis email address is being protected from spambots. You need JavaScript enabled to view it. - 502-24126681 Ext. 125
Contact Noel Gnadinger at This email address is being protected from spambots. You need JavaScript enabled to view it. - 502-241-6681 Ext. 123
Contact Kristen Bohannon at This email address is being protected from spambots. You need JavaScript enabled to view it. -502-241-6681 Ext. 122
Get Adobe Reader free to read various documents on the SOHS web pages.